Seltzer produces new and interesting items without adding to mountain of trash created by people. They use 100% post-consumer recycled paper instead of virgin paper. They also choose recyclable PET and kraft paper over less recyclable PVC in their packaging.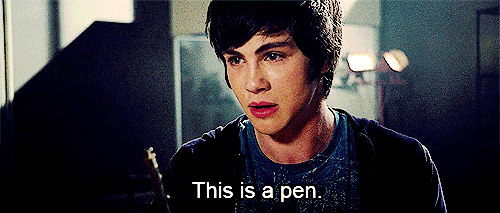 In collaboration with a Swiss pen maker, they created jumbo ink cartridge that enables us to write a remarkable 1.7 meters a day for seven years!!! This "Seven Year Pen" perfectly combined eco-friendly and design into one. They come with fun designs, hopefully one of them will suit your personality.
According to Seltzer, an estimated 100 million pens are discarded every year, probably not because they ran out of ink but also due to the fact that the ink dried up or that they were lost. I bought my first Seltzer pen in my first year of University in London and I've been using it for 6 years now. Yes, 6 years! There were times that my iPad took over my habit of writing notes and I just left the pen lying around without using it as often, but the pen still works fine. Today, I am still using it from day to day basis. For the past Christmas, I even bought a bunch of them as gifts for friends and family!
Reveiw
The pen is smooth and easy to write with. Unfortunately, they only come in black ink. And I have not seen any of them available in Hong Kong yet so I ordered directly from the US.
Where to buy
International delivery: https://www.seltzergoods.com/seven-year-pens-c-131.html
Please reload