So what's happening in Hong Kong? Are we recycling enough?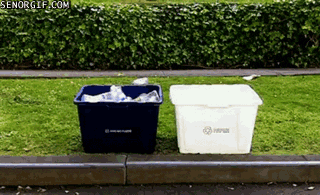 Turns out, only less than 8% of the plastic PET bottles were recycled in HK based on the most recent study in 2015. Within those, the Government is responsible for most recycling. The private sector has not been helpful. Among interviewed, 84% of the private recycling companies declined to accept any plastic bottles, while the rest require customers to pay for shipping.
Sadly, we haven't seen improvements. Falling oil prices has squeezed profit margins on recycling plastics. China has also implemented restrictions on imports of waste. The recycling rate for plastics in HK was down from 69% o 2010 to 11% in 2015! To compare, Germany actually recycled as much as 94% PET bottles in 2015, while US recycled 28%.
Since the private sector isn't doing much on this, it's reasonable to think that the Government should implement related policies to reduce waste. However, recent amendment of recycling policy actually made the situation worse.
Under the new policy, only two types of plastic waste should be placed into recycling bin after they are rinsed - containers for beverages and personal care products. Some people find have concerns on not being able to recycle plastic bags and boxes.
At Earthero, we are a firm believer of "Reduce". We think that recycling solves only small part of the problem. To protect the environment, we should always start with using less harmful and non-renewable materials. Bring your own coffee cup, shopping bag, lunch box, and anything that should be reusable.
What do you think?
Read more here:
http://www.scmp.com/news/hong-kong/health-environment/article/2124200/private-sector-has-failed-hong-kong-plastic-bottle
http://www.scmp.com/news/hong-kong/health-environment/article/2126245/new-recycling-policy-targeting-plastic-and-paper
Please reload