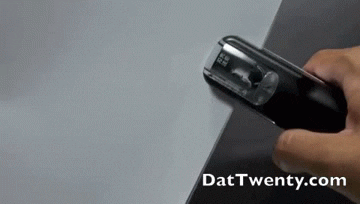 I have an OCD when it comes to recycling paper. I need to make sure every single metal staple is removed from documents and booklets before putting them in the recycling bin (rusty staples are the worst!). That's why I was keen to try out the stapleless staplers from Kokuyo, a Japanese stationery company.
Review:
One year later, these stapleless staplers have become my office essentials. I tried two different stapleless staplers, one has a set of interlocking metal teeth that press and bind the papers together, and the other works by punching a hole and tucking the loose paper flaps through a slit. I tend to use the 'pressing' one as it binds the sheets of paper in a more elegant and almost invisible way.
With every zerowaste alternative, there're always some little trade-offs which take time to get used to. With these stapleless staplers, they don't give bindings as firm as traditional metal staples, especially when it comes to 10+ sheets. Also, they are more difficult to undo, so you'd need to be more careful when applying. Nonetheless, I try to avoid metal staplers as much as I can at the office.
Where to buy:
HK: CN Square (www.chungnam.cc)
Please reload