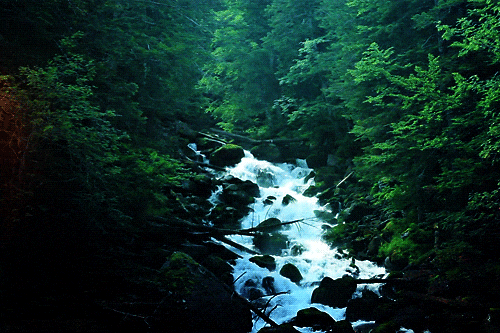 Through our journey of discovering green initiatives and eco-friendly lifestyle, we both realise how important shopping consciously is. Patagonia, is one of the examples in making people aware of that. They sell high quality outdoor gears, but discourage people to buy their products. How? They publish the carbon footprint of their products, and explain why shouldn't we buy the jacket just for the sake for it. (Check out The Footprint Chronicles on their website: http://www.patagonia.com/footprint.html). They are a brand with Environmentalism as the core value. They design for quality, and make things last and useful.
One of the initiatives that I like the most is wornwear.com - Patagonia's hub to keep stuff in use. You can trade in your used Patagonia in retail location around the world and receive credit to put toward another new or used garment. You can also buy used online. However, this service is only available in US. Therefore, they have another suggestion. They provide repair guidelines so you can prolong the life of your clothes.
In being highly aware of the environment, they are very particular about their production process too. Patagonia was the first outdoor clothing brand to make polyester fleece out of plastic bottles. In 2017, they decided to rationalise its T-shirt ranges and from spring 2018, will offer only two fabric options of either 100% organic cotton or a blend of recycled cotton and recycled polyester, recognising that even organic cotton has a negative environmental impact. Other fibers they choose are aim to create as low impact as they could to the environment. They use hemp, organic cotton, recycled down, refibra lyocell, recycled nylon etc.
Since we started working on the Blog, we have been more aware the overall environmental awareness of the companies where we shop in. Patagonia is a good example of taking a holistic approach environmentally in all aspects of their business. For instance, they continue their belief of using and improving existing buildings rather than building new ones. If they can't, they build their buildings to last, with environmentally conscious construction materials and fixtures. They also achieve high energy efficiency in their headquarters and retail shops. For their Headquarter in Ventura, they have almost 500 solar panels to reduce overall electricity demand.
I definitely recommend you all reading more on their website if you are interested: https://www.patagonia.com/corporate-responsibility.html.
Please reload