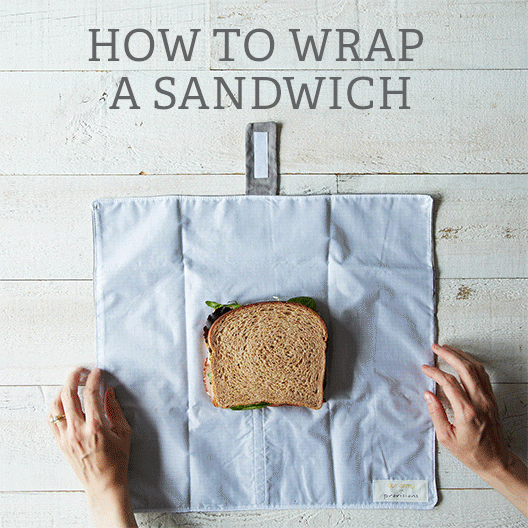 The Boc'n'Roll sandwich wrap has a simple design. It is a dual function foldable wrap & placemat of which the inner layer is made of polyester while the exterior material can be cotton or polyester depending on the design. The wrap has easy velcro closure. After placing the food in the middle, simply fold up the wrap and secure the velcro patch.
Review:
I find the Boc'n'Roll wrap useful for packing buns, sandwiches and pastries, as it's designed for. It is lightweight and doesn't take up much space in your bag. So I would definitely recommend using it and skip the plastic bag if you get buns from your local bakery or pack sandwiches on a regular basis. However, despite being easy to carry around, I don't find myself using the wrap often due to its limitation in holding different varieties of food. The wrap doesn't have a tight seal hence not suitable to pack any leftover food with sauce as it would leak. Also, since it's essentially a piece of soft fabric with no structure, the food wrapped within it will probably get squished in the bag. Another limitation is that the wrap needs to be laid flat before placing food on top therefore a table surface of some sort is required.
Apparently you can simply wipe the polyester side clean after each use, depending on what kind of food you place in it. However, I prefer washing the whole thing with soap as I find it difficult to wipe the oil stains off the polyester.
Where to buy:
Worldwide:
Roll'eat (rolleat.com)
HK:
Zstore (www.ztore.com)
Eco-greenergy (eshop.eco-greenergy.com)
Please reload