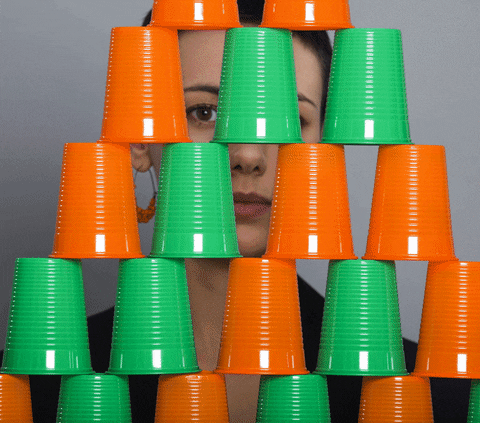 As I don't like feeling dehydrated, my water bottle and I are practically inseparable… I have a 500mL bottle in my bag wherever I go, which means it's almost impossible for me to go about with a small bag. But on some days, I just want to be able to travel light and carry a small crossbody bag - this is when my FoFoCup 8oz comes in handy! It's a patented reusable, foldable cup, designed and produced in Taiwan. When folded, the cup is <2cm thick and fits perfectly into its compact case, not to mention it's also very light.
All you have to do is bring the cup along, unfold and fill it up when you come across a water point, which could be your workplace, restaurants, cafes or public water fountains. There's this amazing app called 撲水 "waterforfreehk" which shows free water points near you.
The foldable cup itself is made of #5 PP - a relatively safe, BPA-free and commonly recyclable plastic. The case consists of ABS (Acrylonitrile Butadiene Styrene) - a #7 plastic, which Lego is made from and is of higher quality within that category. The only minor issue I have with Fofocup is that it's difficult to clean lipstick stains on the material so I'd recommend slightly wiping lipstick off your lips before sipping from the cup.
Please reload